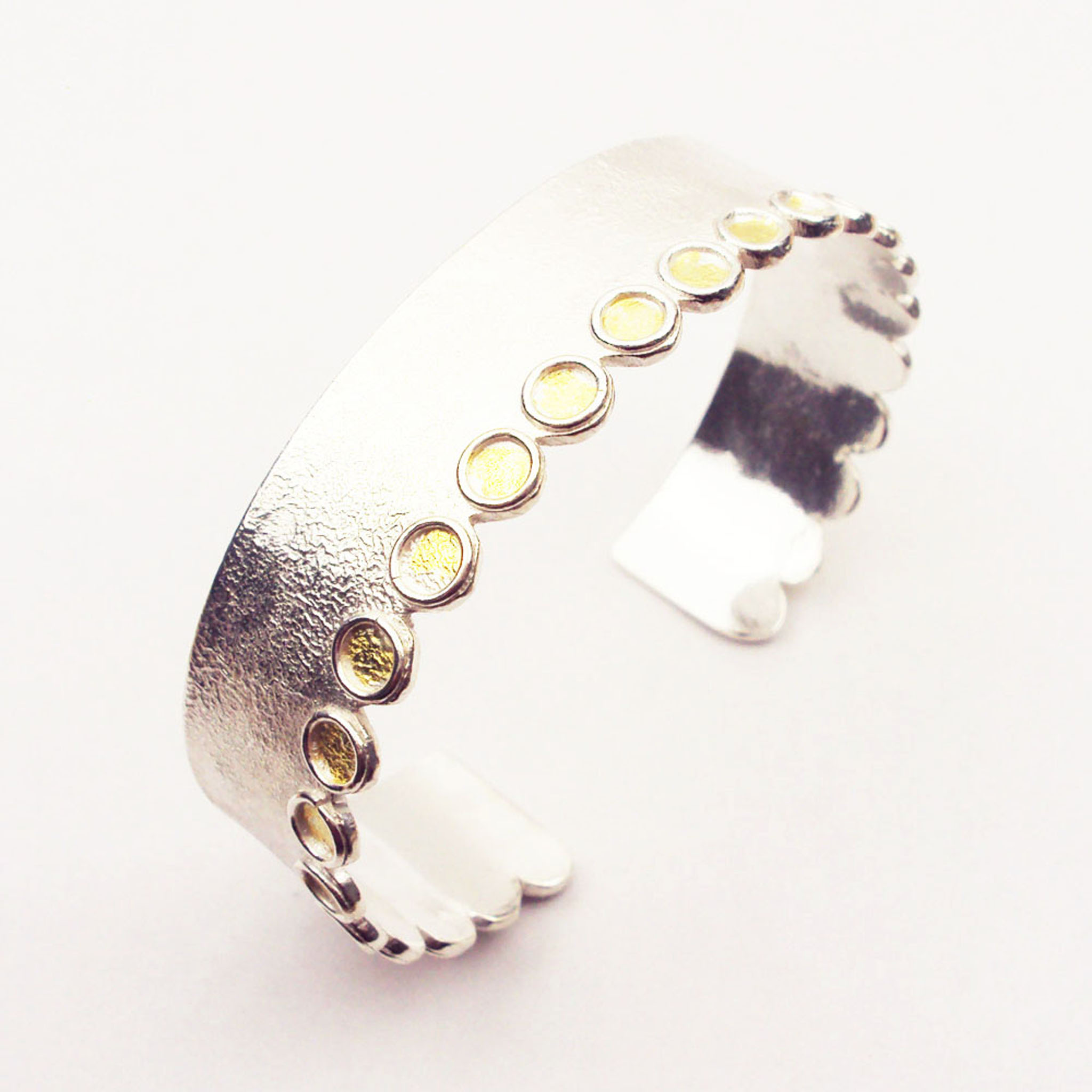 Petal Cuff
This unique textured cuff combines silver and 24ct gold and is perfect for those looking for a decorative piece of contemporary handmade jewellery.

This sterling silver cuff is handmade using contemporary jewellery making technique called reticulation, fusing and Keum-boo. The surface of the silver is melted to create a wrinkled effect. This forms unique and organic patterns. Silver circles are fused to the surface to create the decorative scalloped edge. These circles are then filled in with 24ct gold foil using and ancient Korean technique called Keum-boo. The contrast between the textured silver and vibrant gold, makes this a stunning piece of jewellery.

The cuff will be wrapped in a black box, perfect for a gift or a treat for yourself!

Please note: Items may differ slightly from the images as each piece is individually made and the techniques used create different results each time. This ensures you have a unique piece of jewellery, but rest assured the overall design remains consistent.

made from:
Materials: Sterling silver & 24ct gold foil

Care: Keep silver jewellery in an airtight container to avoid tarnishing and regularily polish with a soft jewellery cloth. Do not open and close this item by bending it, slip it over the side of your wrist to put it on and off.

dimensions:
Measurements are approximately 1.5cm width x 15cm length. This cuff really does fit most sizes.